My Favorite Website Booking Tool
One of the most frequent issues that my clients ask me to help them solve is the need for a booking tool they can put right in their website. Typically they have used my tool to get this conversation scheduled in the first place, and they want to know if it's a system that can work for them... and how much it costs.
Over the years my mentality has shifted from technology agnostic to recommending tried and true tools. So while there are many others, and definitely some fantastic alternatives, my favorite tool by far is... DRUM ROLL PLEASE... Acuity Scheduling!
There are a handful of features that have risen to the top of the pile for me and how useful this technology can be. And best of all - there's a free version!
determine your own availability
This is by far the most important feature in my opinion when you are choosing a tool. Determining your own availability means having total control of when your calendar shows you as open, down to the minute.
With Acuity, you set the days of the week and hours of the day you want to take on certain appointments, regardless of what your calendar shows for you.
Let me rephrase that.
If you want to take on something like "consultation appointments" on Wednesdays from 3pm-6pm, you can set that up without having to actually block the rest of the day off in your calendar. Then, if your kiddo has a play at 5pm on Wednesday next week, all you need to do is add that to your personal calendar, and that appointment spot will no longer appear as a choice for your visitors.
I use this feature extensively as a time management feature and truly find it invaluable.
Easily integrate into your website
Most of my clients are Squarespace users and will find it super easy to add Acuity to their website. Like adding anything to your site, use the handy pop up window to select Acuity from the "more" section. With that open, you can paste in the link to the specific appointment type or category that you'd like to place.
It's really easy and looks great. And best of all, it follows Squarespace's responsive rules - meaning it also works well on phones and tablets.
Not a Squarespace user? All of your appointment types can be embedded directly into your website with a quick copy and paste of code, provided right there on the screen.
Take Payments... or don't!
One of the things I love about this tool in my business, is that I can easily specify when I want to take a payment in advance. For example, if someone books a consultation with me or if a client grabs a regular meeting for their project, it's super easy and there isn't a hint of a payment gateway. But with my guidance sessions or consulting time, it's super easy for someone to grab and pay for their session all in one go.
Another plus is the choice of payment gateways. You can use PayPal, Stripe, or choose from a handful of other payment processing options.
Create a ton of appointment types
If you haven't noticed yet, my use of Acuity is fairly robust. I have multiple appointment categories, all with sub appointment types. I use it to run workshops and classes, and even use this tool to take appointments for intuitive readings.
Having everything in one place and easy to embed was a serious game changer for me, and has become one of the biggest reasons why I continue to recommend this tool to my clients.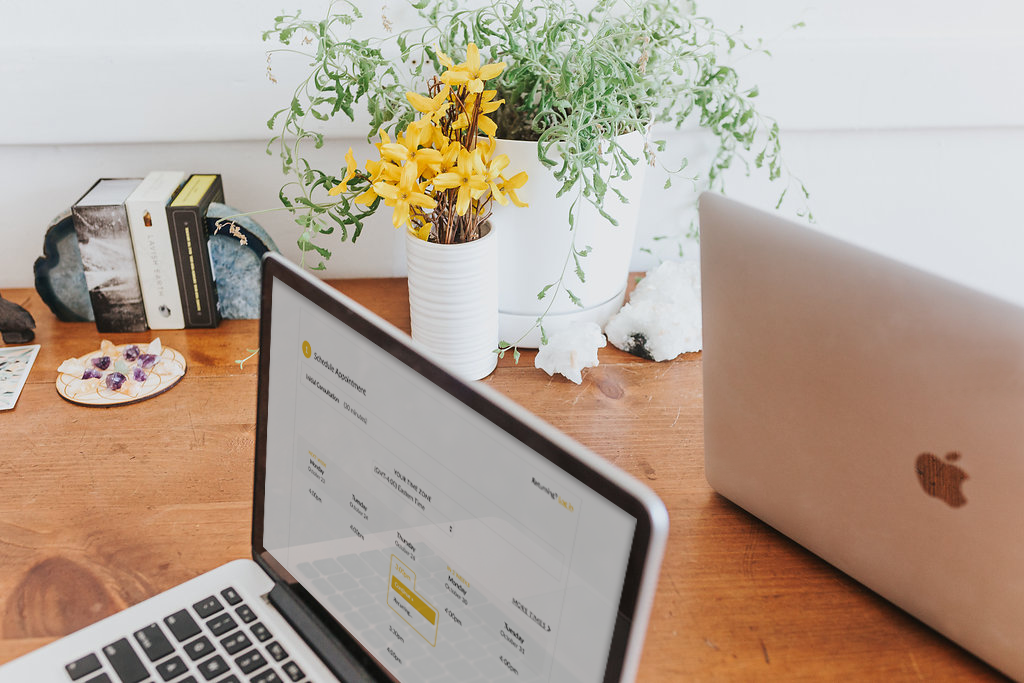 Please note that I have not been given anything from Acuity in exchange for this post. I really just love it. I am an Acuity affiliate after over a year of active use, but only share it when I feel that it's the best solution for a given project.